About the CPD course
This course teaches how to create an App. The learning is targeted to the needs of the user by asking them to answer questions on what they do and do not know about App Design (our diagnostic tool). This tool highlights the areas of the course the individual needs to focus on; thus making the most of the time they have to train.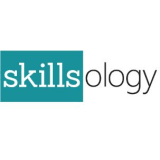 Skillsology
Learning is a lifelong pursuit. With our expert-led, personalized online learning portfolio, we'll help you advance your career, pursue a passion, or discover something entirely new.
Get industry-related content straight to your inbox