About the CPD course
The course takes users from the beginning of the writing process to the end in order to teach them how to ensure their writing (whether emails; reports or other documents) is error-free; clear; concise and impactful in the workplace. The course covers how to attract readers and what readers are looking for; how to plan and structure writing and how to ensure writing flows; how to develop a strong writing style; and how to edit writing.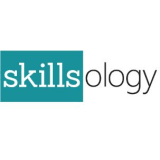 Skillsology
Learning is a lifelong pursuit. With our expert-led, personalized online learning portfolio, we'll help you advance your career, pursue a passion, or discover something entirely new.
Get industry-related content straight to your inbox