About the CPD course
As well as an introduction and conclusion; the course is divided into three sections: communication; influence and teamwork. The communication section covers emotional awareness; listening; body language; introversion and extroversion and various communication techniques such as open and closed questions. The influence section covers power and empathy; consistency and commitment; various influencing techniques and credibility. The teamwork section includes types of teams and team members; communication and conflict in teams; how to run a team and how to maximise meetings.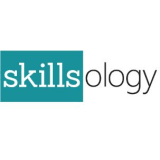 Skillsology
Learning is a lifelong pursuit. With our expert-led, personalized online learning portfolio, we'll help you advance your career, pursue a passion, or discover something entirely new.
Get industry-related content straight to your inbox