About the CPD course
This course looks at the common features of Office 365 and how they can be used to support collaboration and communication. This course will teach people how to monitor and collaborate on projects and tasks; share knowledge and content with colleagues; use social and communication tools efficiently.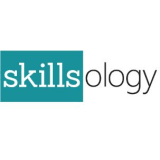 Skillsology
Learning is a lifelong pursuit. With our expert-led, personalized online learning portfolio, we'll help you advance your career, pursue a passion, or discover something entirely new.
Get industry-related content straight to your inbox