About the CPD course
A beginner's guide to Unity and game design more widely. Outlines the state of the industry and the debates and fundamental choices surrounding game design; introduces the user to Unity and its basic functions; guides the user through creating a simple game using Unity; and teaches the user how to release their game.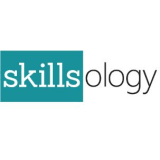 Skillsology
Learning is a lifelong pursuit. With our expert-led, personalized online learning portfolio, we'll help you advance your career, pursue a passion, or discover something entirely new.
Get industry-related content straight to your inbox