About the CPD course
This course teaches you basic and intermediate level about how to use Google Sheets. Google Sheets replicates many of Excel's functions but has gone one step further. Expect to find charts; graphs; pivot tables; functions and formulas but you'll also discover what makes Google Sheets unique - like file sharing; revision history; web based scripts; macros and much more.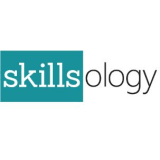 Skillsology
Learning is a lifelong pursuit. With our expert-led, personalized online learning portfolio, we'll help you advance your career, pursue a passion, or discover something entirely new.
Get industry-related content straight to your inbox
Thank you for subscribing