About the CPD course
The course develops from the introductory course, covering more advanced topics such as managerial accounting and costing for example. Other areas which are further developed include financial statement analysis and costing methods and decision making. The course features engagingly written text-based articles, a series of practical exercises, videos tutorials, and a multiple-choice test to benchmark and measure your progress.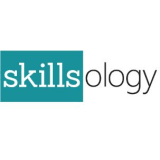 Skillsology
Learning is a lifelong pursuit. With our expert-led, personalized online learning portfolio, we'll help you advance your career, pursue a passion, or discover something entirely new.
Get industry-related content straight to your inbox