About the CPD course
This course teaches the key elements of data science; allowing business generalists to solve real business problems. It is an accelerated way for those interested in data science to improve their abilities. The course teaches the analytical and statistical skills to allow students to turn data into actionable insights.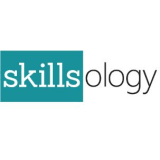 Skillsology
Learning is a lifelong pursuit. With our expert-led, personalized online learning portfolio, we'll help you advance your career, pursue a passion, or discover something entirely new.
Get industry-related content straight to your inbox