About the CPD course
Structured Query Language (SQL) is a powerful tool to have at your disposal. It allows you to see all your customers' data and make decisions based on accurate analysis. Knowing how to use SQL is a marketing superpower and that's exactly what this course will teach you.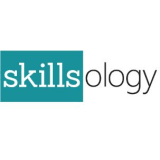 Skillsology
Learning is a lifelong pursuit. With our expert-led, personalized online learning portfolio, we'll help you advance your career, pursue a passion, or discover something entirely new.
Get industry-related content straight to your inbox