About the CPD course
Introduces the user to the interface and basic functionality of SharePoint; teaches the user how to share content with SharePoint using libraries; lists and document-management and other functionality; and explains how to use SharePoint to share work; knowledge and information when working as teams.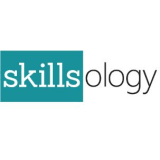 Skillsology
Learning is a lifelong pursuit. With our expert-led, personalized online learning portfolio, we'll help you advance your career, pursue a passion, or discover something entirely new.
Get industry-related content straight to your inbox