About the CPD course
The course aims to help the learner understand the basics of payroll cycles and how to manage payrolls; how employees are defined and more. We explore what needs to be done legally to meet all the government regulations that impact payroll; involving tax & labour laws. Then focus on how to calculate paycheques; take out the proper deductions and manage the actual payment to employees. Finally we show you how to deal with all the paperwork and accounting procedures related to payroll.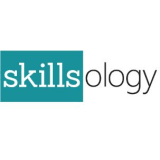 Skillsology
Learning is a lifelong pursuit. With our expert-led, personalized online learning portfolio, we'll help you advance your career, pursue a passion, or discover something entirely new.
Get industry-related content straight to your inbox