About the CPD course
The course begins by summarising why Twitter is such a powerful marketing tool and why users should be using it as such. It then explains how to get started on Twitter and how to prepare an account ready to launch a marketing campaign. The course finishes by explaining how to quickly and successfully implement various marketing strategies using Twitter.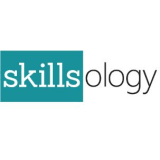 Skillsology
Learning is a lifelong pursuit. With our expert-led, personalized online learning portfolio, we'll help you advance your career, pursue a passion, or discover something entirely new.
Get industry-related content straight to your inbox