About the CPD course
Currently; in the Emergency Room; there is a high incidence of patients with cardiac changes A rapid assessment of these patients has a major impact on the prognosis of their clinical status Within the scope of Nursing interventions and the effective application of knowledge; nurses should have solid knowledge; based on clinical evidence on the main aspects of ECG Thus; to promote knowledge; it is essential to provide training but also clinical simulation strategies for professional development This course allows nurses to practice on how approach patients with cardiac changes in a realistic environment of an emergency department
CPD Provider
Take The Wind (Body Interact)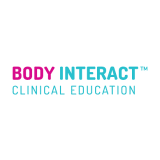 Take The Wind (Body Interact)
Founded in January 2008, Take the Wind (TTW) is a leading company in technology for clinical education, with clients worldwide including major scientific societies, hospitals, medical schools, nursing schools and Continued Medical Education providers. Body Interact is a clinical system adopted around the world to train learners in decision-making and critical thinking, with lifelike virtual patients, in hundreds of clinical scenarios. Body Interact enables both medical professionals and students to accelerate learning, develop clinical skills and achieve excellence in their performance.
More CPD courses by Take The Wind (Body Interact)
Take The Wind (Body Interact)
As a Support Worker you perform various functions to ensure that the different needs of patients are...
Get industry-related content straight to your inbox