About the CPD course
Suitable for all employees; this exciting course covers the basic principles of Fire Safety that will be required by anyone undertaking the role of a fire marshal. The course provides good evidence of an employer discharging their legal duties under the appropriate H&S and Fire legislation. In addition to completing exercises designed to give Delegates an understanding and appreciation of: the importance of ensuring fire safety; common causes of workplace fire; the likely costs of fire and how to prevent fires from occurring attendees will also receive training and real life experience of the practical safe use of fire extinguishers.
CPD Provider
Bidvest Noonan (UK)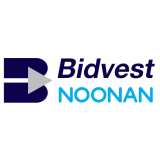 Bidvest Noonan (UK)
Bidvest Noonan is a customer-focused services group. Our success has been achieved by designing and delivering solutions that provide exceptional quality and value for customers. Bidvest Noonan employs over 27,000 people across the UK & Ireland. We are the market leader for a wide range of outsourced services in Northern Ireland and the Republic of Ireland and a leading provider of cleaning and security services across Great Britain.
Get industry-related content straight to your inbox
Thank you for subscribing