About the CPD course
This highly interactive course covers the principles customer service with a focus towards those working in the soft services sector. Delegates attending the course will not only receive theory input from the trainer/facilitator; each of the sections contains practical exercises designed to energise and stimulate thinking. The course covers First Impressions; Customer Service; Communication; Building Rapport; Gathering Feedback Dealing with Problems and Creative Excellence.
CPD Provider
Bidvest Noonan (UK)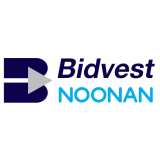 Bidvest Noonan (UK)
Bidvest Noonan is a customer-focused services group. Our success has been achieved by designing and delivering solutions that provide exceptional quality and value for customers. Bidvest Noonan employs over 27,000 people across the UK & Ireland. We are the market leader for a wide range of outsourced services in Northern Ireland and the Republic of Ireland and a leading provider of cleaning and security services across Great Britain.
Get industry-related content straight to your inbox