About the CPD course
An opportunity to consider the causes of challenging and aggressive behaviour; a procedure for managing potential threats to staff and a toolbox of strategies for both de-escalating and responding to such behaviours.
CPD Provider
The Bridge (East Midlands)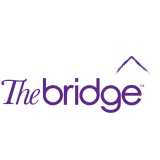 The Bridge (East Midlands)
We offer a range of specialist services in Leicestershire and Rutland, all sharing the aim of preventing homelessness. We seek to help those who are homeless, threatened with homelessness, vulnerably housed or having difficulties managing their accommodation. Our clients often experience a variety of issues, such as, domestic violence, alcohol & substance abuse, social exclusion & isolation, anti-social behaviour, mental health problems, learning difficulties, physical or sensory disabilities alongside problems with their housing. Our aim is to provide sustainable housing solutions through prevention and early intervention.
Get industry-related content straight to your inbox
Thank you for subscribing