About the CPD course
Within the Entrepreneur Project Masterclass; you will learn through guided videos; worksheets; and quizzes how to turn your idea into a successful business or product that sells and could make you rich. All without risking bankruptcy by hiring expensive lawyers or making costly mistakes due to lack of knowledge. The course contains 10 phases and is a roadmap that will teach you topics such as business planning; patents; prototyping; etc.; as well as provide references to important contacts; manufacturers; our recommended attorneys; and more. Our goal is to save you money and guide you as you take the leap into entrepreneurship.
CPD Provider
The Entrepreneur Project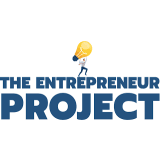 The Entrepreneur Project
As entrepreneurs, inventors, and visionaries, our team has experienced first-hand, all of the challenges of turning an idea into a reality. Ed Ramirez, the founder of The Entrepreneur Project has also experienced the benefits of transforming an idea into a product or business. By launching The Entrepreneur Project, we want to help other motivated individuals by sharing all of our hard-earned knowledge. We know the joy of living life at 100% as an entrepreneur and we want to help others with the same vision to achieve their own success.
Get industry-related content straight to your inbox
Thank you for subscribing