CPD Courses
Leadership Development Programme
Training Course • The Lady Fatemah (a.s) Charitable Trust
About the CPD course
The Leadership Development Programme (LDP) is a facilitative programme delivered through live sessions on an online platform. The LDP's vision is to unlock leadership potential within participants through increased self- awareness encouraging them to create positive changes in personal; social and professional life. The programme encourages participants to explore beliefs; attitudes and assumptions about themselves and their organizations. The programme uses a variety of tools and strategies to facilitate this training such as group work; discussions and self-assessment tools. Some of the processes used include exploring ideas assumptions and values around leadership practice.
CPD Provider
The Lady Fatemah (a.s) Charitable Trust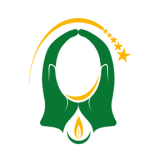 The Lady Fatemah (a.s) Charitable Trust
We are a UK based, non-profit, non-governmental and faith-based humanitarian organisation. Starting with mothers, we empower whole communities in the world's poorest places to transform their life chances. And we work in local partnership to improve physical and mental health, support access fair education and create sustainable incomes.
Get industry-related content straight to your inbox
Thank you for subscribing