CPD Courses
The 10 Key Principles to Preventing and Responding to Bullying in School
Online Course • The National Children's Bureau (NCB)
About the CPD course
This course will give you a good understanding of the 10 key principles which ABA believes schools must adopt to tackle the bullying of all children and young people including disabled learners and learners with SEN. It is part of a suite of anti-bullying e-learning courses from the Anti-Bullying Alliance.
CPD Provider
The National Children's Bureau (NCB)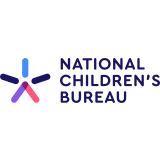 The National Children's Bureau (NCB)
The National Children's Bureau (NCB) is the parent charity and CPD provider for the Anti-Bullying Alliance, Council for Disabled Children, Childhood Bereavement Network and Schools' Wellbeing Partnership. We are united for a better childhood. For more than 50 years, NCB has worked to champion the rights of children and young people in the UK. We interrogate policy and uncover evidence to shape future legislation and develop more effective ways of supporting children and families. As a leading children's charity, we take the voices of children to the heart of Government, bringing people and organisations together to drive change in society and deliver a better childhood for the UK.
Get industry-related content straight to your inbox