About the CPD course
Housing has always been a dynamic field; and never more so than today. It is vital to understand the current social housing matters facing you and your colleagues. Participating in this course will help you make an informed contribution to the debate; creating solutions to current and future challenges. This course is for those aspirational people who wish to be involved in developing responses to the environment in which housing providers currently operate and the issues appearing on the horizon.
CPD Provider
The National Training Academy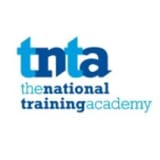 The National Training Academy
The National Training Academy provides online solutions to individuals and businesses of all sizes; including the social housing sector, voluntary and community sector and the public and private sector. Recently commended by Staffordshire Chamber of Commerce in their science, technology and innovation category for 2016 business awards. In addition we offer consultancy and in-house training.
Get industry-related content straight to your inbox
Thank you for subscribing