CPD Courses
Social housing – How history shapes the future
Online Course • The National Training Academy
About the CPD course
What is social housing? To know where you are going you need to understand where you have come from. Originating as a tangible expression of the charitable instincts of powerful and wealthy individuals; transforming into a key pillar of the welfare state; and now finding expression through a huge range of delivery models; social housing provides homes to millions of people and underpins thousands of communities and neighbourhoods. This course is for all staff; board members and resident representatives new to social housing and those who wish to have a better understanding of the sector and its history.
CPD Provider
The National Training Academy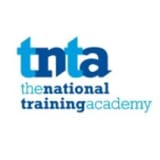 The National Training Academy
The National Training Academy provides online solutions to individuals and businesses of all sizes; including the social housing sector, voluntary and community sector and the public and private sector. Recently commended by Staffordshire Chamber of Commerce in their science, technology and innovation category for 2016 business awards. In addition we offer consultancy and in-house training.
Get industry-related content straight to your inbox
Thank you for subscribing