About the CPD course
This course aims to tackle each key principle that's required within creating a polished podcast ready for consumer consumption. The modules have been put together from a standpoint that the student has already tried to create their own podcasts but is struggling with elevating their careers and projects. We explore the common stumbling blocks that aspiring podcasters face; which include presenting; interview and microphone techniques; show producing; voice recording and industry standard editing.
CPD Provider
The Sound Bank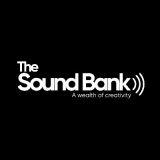 The Sound Bank
The Sound Bank is the ultimate destination for content creation. Designed by a multi-award winning team of architects, music consultants and expert acousticians, our unique facilities provide the quintessential ecosystem for content creators across the spectrum.
More CPD courses by The Sound Bank
The Sound Bank
This course is designed for those who have a keen passion to start a career within either videograph...
Get industry-related content straight to your inbox