About the CPD course
Find out how to see difficult conversations as an opportunity to build rather than shying away from them or managing them poorly. Our TRAIT test will help you better understand your traits and behaviours which serve you; as well as those which get in your way. We'll look at what causes conflict; what your options are and give you a framework to ensure a positive outcome.
CPD Provider
The Training Rock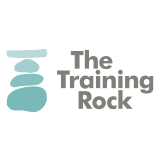 The Training Rock
Hey, we're The Training Rock. Our approach to building extraordinary teams is all about working out how to interlock our human cogs. The magic of a great team lies in the human goo that makes each one of us different. Our workshops cover all the aspects of team training you'd expect of a top end training company. We unravel team conflict, support you through change and take your leadership team to a new level.
Get industry-related content straight to your inbox