About the CPD course
Despite tics being as prevalent as Autism; teaching professionals are rarely educated during their training on them. Therefore; when a teaching professional or club leader has a child with tics join their classroom / group; it's very likely they will expected to support the young person with no/ little knowledge. This 4-module course has been created to bridge this gap by educating teaching professionals on what tics are; how they manifest; how the classroom environment can impact tics frequency and severity; and how best to support the young person when in their care.
CPD Provider
Tictock Therapy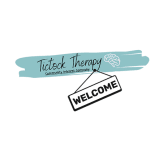 Tictock Therapy
Tictock Therapy provides support, information and therapy (CBiT) services not only to individuals with tics and Tourette's syndrome but also to families and professionals alike. Tictock Therapy understands the sheer lack of services nationwide for those with tics and Tourette's and is determined to make a difference by providing education, empowerment and advocating for the tic and Tourette's community.
Get industry-related content straight to your inbox
Thank you for subscribing