About the CPD course
A comprehensive 18-month course designed to provide the practical and theoretical foundations to create effective leaders within organisations. The focus is on helping individuals identify and develop their own personal leadership style and to then hone it in real life situations through the course activities. The course includes access to a private PLC (Professional Learning Community) of like-minded colleagues that will then allow a deeper understanding of leadership principles through peer discussion.
CPD Provider
Ubuntu Education Solutions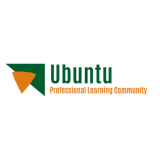 Ubuntu Education Solutions
Ubuntu Education Solutions believes that the key to preparing students for their futures in a vibrant, modern African society, is a truly decolonised and appropriately digitised approach to education. With this in mind, our mission at Ubuntu is to facilitate the re-positioning of schools and other educational organisations, to achieve excellence in their contexts.
Get industry-related content straight to your inbox
Thank you for subscribing