CPD Courses
Point of Care Testing (PoCT) Awareness – ISO 22870:2016
Training Course • United Kingdom Accreditation Service (UKAS)
About the CPD course
This highly practical and interactive 1-day course is designed to provide learners within the healthcare sector with the skills and knowledge to develop their organisational processes in line with the requirements of ISO 22870:2016; ensuring that they have sound mechanisms in place to consistently deliver technically valid services and examination results to their patients. This course has been developed to support ISO 15189 accredited customers wishing to extend their scope to include ISO 22870 Point-of-care Testing (PoCT).
CPD Provider
United Kingdom Accreditation Service (UKAS)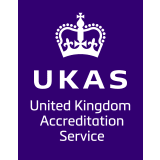 United Kingdom Accreditation Service (UKAS)
UKAS is appointed as the national accreditation body by Accreditation Regulations 2009 (SI No 3155/2009) and the EU Regulation (EC) 765/2008. UKAS operates under a Memorandum of Understanding with the Government, through the Secretary of State for Department for Business, Energy & Industrial Strategy. It is BEIS policy to recommend the use of UKAS accredited conformity assessment services whenever this is an option. Accreditation determines the technical competence and integrity of organisations offering testing, inspection, calibration, verification and certification services (collectively known as conformity assessment). In short, UKAS 'checks the checkers'.
Get industry-related content straight to your inbox