About the CPD course
This course supports senior management in development of strategy to embed disability and age inclusion across every functional area of organisation. It is underpinned by leadership; culture change and Universal Design approach and process. The course equips management with the knowledge of disability and equality legislation and how it relates to the organisation; identify barriers people with disabilities face in employment and customer service; how to remove these barriers. It enables organisations go beyond regulatory requirements and focus on what matters to customers and employees in delivering equitable service across built environment; products; services; ICT; communication; information; recruitment and retention.
CPD Provider
Universal Access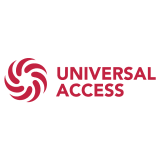 Universal Access
Universal Access are leading international experts delivering innovative inclusive solutions through an economic and sustainable model. We deliver high-level consultancy to private businesses, the public sectors and NGO's in Ireland and internationally. We work across all industry sectors and are retained leading specialists in creating and developing "Tourism For ALL" strategies as well as management and implementation for counties, cities, towns, and private businesses.
Get industry-related content straight to your inbox
Thank you for subscribing