CPD Courses
Business Valuation and Financial Modeling Workshop
Online Course • Universal Mind Mapper
About the CPD course
This workshop focuses on valuation of both listed and unlisted companies using a wide range of valuation techniques and improves financial modeling and forecasting skills of the participants. Valuation methods include Discounted Cashflow; Multiple based Approach; Adjusted Net Asset Valuation; Dividend Discount Model and Sum of the Parts. Financial modelling includes building rigorous financial statements with detailed revenue; cost and balance sheet drivers. Participants will also be guided towards conducing a sensitivity analysis and scenario planning to assess the risks in their financial models. Live classes will be interactive with case studies; real world examples and Q&As.
CPD Provider
Universal Mind Mapper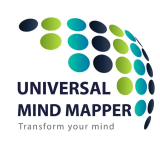 Universal Mind Mapper
We empower individuals and organisations to realise their dreams through training and consultancy. As a financial and business knowledge provider with a global reach, we serve as a guide by offering the right training support for professional qualifications and tailored corporate training programs to equip you with all the necessary knowledge, skills, and competencies. We work in different industries across the globe, combining our experience as educators, consultants, and practitioners to deliver outstanding value to our clients.
More CPD courses by Universal Mind Mapper
Universal Mind Mapper
This comprehensive IFRS workshop focuses on key concepts; practical application; and analysis of all...
Get industry-related content straight to your inbox
Thank you for subscribing