About the CPD course
With cyber threats constantly changing; automated email security programmes only go so far to eliminate bad links. For an organisation to be secure; all levels of staff need to have an awareness of cyber security. We deliver the following training programmes for staff members who are in non-technical roles; outside of the IT department. Our security experts will cover topics including: Cyber Security in the News; Basic security; Basic technical training; Malware; Antivirus: What should your organisation have in place?; Examples of malware infections and preventions; Data Protection Legislation and your responsibilities; Invoice redirection fraud; Passwords.
CPD Provider
Vertical Structure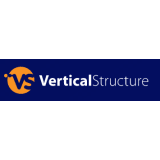 Vertical Structure
Founded in 2006, Vertical Structure is an independent cyber security consultancy with a 'human-first' approach. We specialise in providing human-focused security and penetration testing services for web applications, cloud infrastructure and mobile applications.
Get industry-related content straight to your inbox
Thank you for subscribing