About the CPD course
Today's workforce is experiencing job burnout and stress in epidemic proportions. Workers at all levels feel stressed out; insecure; and misunderstood. Many people feel the demands of the workplace; combined with the demands of home; have become too much to handle. This one-day workshop explores the causes of such stress; and suggests general and specific stress management strategies that people can use every day.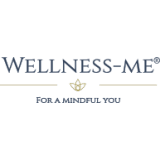 Wellness-Me
Mindfulness, Meditation and Reiki techniques to promote wellness and wellbeing. Tyneside based, serving communities in Newcastle and Gateshead for in-person and distance sessions provided by Zoom.
More CPD courses by Wellness-Me
Wellness-Me
The Mindfulness Course is developed to teach techniques which - when learned and applied - help the...
Get industry-related content straight to your inbox
Thank you for subscribing