About the CPD course
This seminars is a succinct presentation that overviews the historical development and current legislative requirements for structural fastenings to concrete. Its primary goal is to clarify for designers the main design checks needed for design but also; and most significantly; to simplify the consideration of different fastener types; to determine the most efficient solution possible!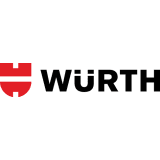 Würth UK
Würth Group is the world market leader in its core business, the trade in assembly and fastening material. It currently consists of over 400 companies in more than 80 countries. Over the years the company has continued to grow and now we can proudly boast a sales force of 450, servicing 60,000 customers with the support of 153 internal colleagues.
More CPD courses by Würth UK
Würth UK
This seminar provides an insight into the key factors to consider when designing for post-installed...
Get industry-related content straight to your inbox