About the CPD course
This course is open to those who have completed the Teaching Yoga to Early Years (5-11) Level 1-3 courses. 6 hour course culminating your yoga journey with a focus on mindfulness to deliver a bespoke, sustainable and flexible scheme of work including all elements of yoga; physical; breath; brain and mindfulness.

By the end of this course the learner will be able to:
● List the three key definitions of mindfulness giving real life examples
● Understand that there is an alternative to the stress response and use techniques to access this
● Use affirmations to replace unwanted thoughts and rewire the brain for success
● Explain the benefits of mindfulness with reference to the nervous system
● Recognise the attributes of mindfulness and the importance of kindness for wellbeing
● Demonstrate 6 additional postures with a focus on mindfulness
● Facilitate a new group activity using the yoga postures
● Encourage children to develop curiosity, attention and the ability to pause, including leading by example
● Introduce the new postures and activities using a step by step plan to mix and match the level 1, 2 ,3 and 4 content
● Deliver a sustainable solution for physical and mental health and wellbeing in your setting

Training is delivered on the Yoginis Yoga training platform 'The Hive' with options for facilitated group training.

CPD Provider
Yoginis Yoga Training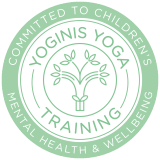 Yoginis Yoga Training
Yoginis Yoga are specialists in children's wellbeing and mental health with 20 years experience including special needs. Yoginis Yoga's aim is to upskill childcare and education professionals to deliver fun, all inclusive schemes of work as part of the education syllabus. Course content is designed by highly qualified and experienced yoga and mindfulness professionals; Susan Hartley BWY Dip, YMT and Katie Brennan BWY Dip ACMA/CGMA and accredited by AFPE and the Children's Activities Association.
Get industry-related content straight to your inbox