About the CPD course
6 hour course to deliver 30-45 minute yoga and mindfulness sessions to children ages 5-11 years based on the unique flexible scheme of work from Yoginis Yoga. Level 1 begins the yoga journey with a focus on the physical body.
By the end of this course the learner will be able to:
● State what yoga is
● Lead yoga sessions in accordance with the Yoginis Yoga mission and values
● Understand the benefits of teaching yoga to children and convey this to others
● Discuss the importance of mental health and wellbeing for children
● Create a suitable environment for leading a yoga session
● Deliver a yoga session to a group of children to include:
● Use the yoga sessions to evidence and support child development in line with UK National Curriculum and others

Training is delivered on the Yoginis Yoga training platform 'The Hive' with options for facilitated group training.

CPD Provider
Yoginis Yoga Training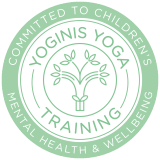 Yoginis Yoga Training
Yoginis Yoga are specialists in children's wellbeing and mental health with 20 years experience including special needs. Yoginis Yoga's aim is to upskill childcare and education professionals to deliver fun, all inclusive schemes of work as part of the education syllabus. Course content is designed by highly qualified and experienced yoga and mindfulness professionals; Susan Hartley BWY Dip, YMT and Katie Brennan BWY Dip ACMA/CGMA and accredited by AFPE and the Children's Activities Association.
Get industry-related content straight to your inbox
Thank you for subscribing