About the CPD course
A ZedScan handling session aimed at Healthcare Professionals providing colposcopy clinic support; who do not use ZedScan but handle the device in their supportive role to the clinicians.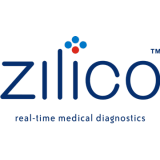 Zilico
Zilico Ltd is a UK based company which specialises in the design and manufacture of real-time medical diagnostics to address specific clinical needs. Zilico's patented EIS technology exploits the different electrical resistivity associated with the cellular structure of normal, pre-cancerous and cancerous tissue, which based on its applicability to other types of neoplasia, substantiates its use as a platform for the rapid, reliable and reproducible detection and diagnosis of disease.
More CPD courses by Zilico
Zilico
A session aimed at trained ZedScan users and clinic support teams with a knowledge of the ZedScan de...
Get industry-related content straight to your inbox
Thank you for subscribing