About the event
This course aims to enable schools to take charge of their own evaluation processes; turn the resulting data into useful information that supports school improvement in a coherent and manageable manner.
CPD Provider
The Independent Schools Association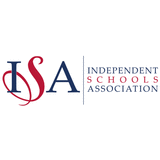 The Independent Schools Association
The Independent Schools Association (ISA) is the registered charity that represents the Heads of 528 of the UK's best independent schools. We provide our Members and their staff with a wide range of membership services, including high quality training courses and conferences, networking opportunities, advice and support, and we actively pursue our charitable objectives by supporting a wide range of charities. Founded in 1878, ISA is one of the oldest of the organisations for the heads of independent schools. We are proud of our reputation for offering warmth and professional, practical advice, and are delighted to offer an expanding range of benefits for our Members, including the provision of up-to-date information and legal advice, regional support, value-for-money training and twice yearly conferences. Pupils in ISA schools also benefit from an extensive programme of local and national events and competitions in Sport and the Arts. ISA works closely with Headteachers and with other professional bodies to promote excellence in independent education. We seek to influence the national educational debate on behalf of our Members, while promoting independence and choice.
Mental Health: Pupil Resilience: Developing emotio...
The Independent Schools Association
Learning: Using your school's data to raise standa...
The Independent Schools Association