About the event
The 2021 conference of the international Academy of Professional Dialogue focuses on Putting Dialogue to Work. Practitioners from around the world will introduce how they have used Dialogue to achieve organisational or community change. Thirty case studies will be circulated beforehand; allowing participants and author-practitioners to talk together about the work at the conference. Brief Encounters will introduce dialogue skills in engaging participatory sessions. Plenaries will focus on current advances; including how a government agency became a dialogic organisation. The proliferation of examples of putting dialogue to work and opportunities to engage with experienced practitioners will inspire and inform everyone.
CPD Provider
Academy of Professional Dialogue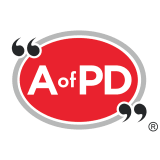 Academy of Professional Dialogue
As an educational charity the Academy provides a comprehensive Educational Programme in Professional Dialogue. Short, accredited courses promote the understanding and practice of Professional Dialogue for anyone who is interested in growing their skills for working with others. Long-term developmental programmes lead to qualification for those who want to become an accredited practitioner. Courses are currently provided online. Those who are not looking for formal courses can find many ways to learn within the Academy including publications, conference, other public events, and membership.