About the event
The Millennium Consulting Unit4 Financials Global Conference 2021 is open to all Unit4 Financials users. Hosted by Millennium Consulting and Unit4. This conference will help Unit4 Financial users gain an understanding of the future of Financials with presentations on the Unit4 Road Map and provide Unit4 Financials product updates. It will build on users knowledge by providing sessions on associated products and tools. Delegates will also have the option to attend breakout training sessions with Unit4 Financials experts. These smaller sessions will allow deeper dives into relevant Financials topics.
CPD Provider
Millennium Consulting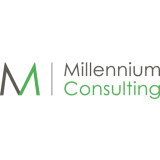 Millennium Consulting
We are experts in financial transformation, accounting, regulation and the impact of business and technology change – with 25 years' experience of delivering results. Operating globally across multiple industry sectors including Banking, Insurance, Pharma and Logistics, we deliver strategic advice and innovative technical solutions that enable clients to achieve their commercial goals.