About the event
This is a one-day course designed for those who need to better understand Medical Device Regulation in Europe; Great Britain and Northern Ireland. Attendance in-person or virtually. This course will help you better understand: EU Medical Device Regulation; UK & Northern Ireland transitional requirements and timings regarding Brexit; How to classify your medical device; Gain useful insights into technical documentation and labelling; Gain useful insights into clinical evaluation; usability; and what really matters. Gain lots of insights into helpful guidance; and white papers.
CPD Provider
Medilink Midlands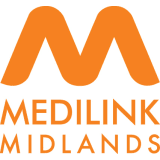 Medilink Midlands
Medilink Midlands is the Midlands Life Sciences industry association whose aim is to help companies establish, develop and grow. Its network of more than 5,700 contacts in over 2,300 organisations represents all aspects of the sector; from multi-nationals to high potential start-up companies, as well as the NHS and Universities. Working alongside the Midlands Engine and other strategic alliances, Medilink Midlands' helps stimulate additional and value-added growth of the Midlands' prosperous community for Life Sciences.
Medilink Midlands
This course is designed for those who want to know what key skills a successful product manager uses...