About the event
The Biogen Non-Medical Prescriber Academy webinar series will be broadcast during 2021 before being made available on demand. Through four non-promotional; semi-live webinars we aim to provide the audience with practical advice on a range of supplementary topics to broaden their knowledge and enhance workplace performance. Mindfulness for NMPs. Using rheumatoid arthritis as an example inflammatory disease; Professor Taylor explores the link between mental and physical health and provides practical advice on how you can bring mindfulness into the clinic to improve patient outcomes.
CPD Provider
OPEN Health Medical Communications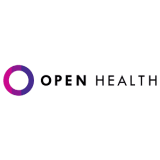 OPEN Health Medical Communications
OPEN Health was founded in 2011 with the ambitious vision of being the most respected healthcare agency in the world. Through integrations with Peloton Advantage and Pharmerit, we have brought together global experts at the forefront of the healthcare industry. Our vision is to be the world's most respected healthcare agency by acting with integrity in the pursuit of excellence.