About the event
Robotic Process Automation and Artificial Intelligence have promised great things for finance; but are they living up to the hype; so far? We will be sharing the results of a recent survey on this subject on a webinar. We will be exploring how technology is meeting your needs in finance and where technology sometimes falls short.
CPD Provider
sharedserviceslink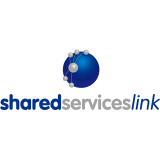 sharedserviceslink
Finance shared services can be a challenging landscape, which is why sharedserviceslink is here to guide you with information and support by connecting you to professionals within the industry. We are a company focused on improving the performance of shared services organizations. We offer our shared services customers (the world's largest 10,000 companies) value through content, connections, training, benchmarking, and recruitment services.
sharedserviceslink
Driving improvements and change can be hard; and sticking to a long-term action plan in turbulent ti...
sharedserviceslink
Many financial teams today suffer from a lack of visibility and control and operational inefficiency...