CPD Events
Proactive; Persistent and; Passionate What it Takes to Be a Real Change maker in P2P
About the event
Driving improvements and change can be hard; and sticking to a long-term action plan in turbulent times requires leadership skills. In this session; join Deborah Moehlich; Senior Director and Head of North American Shared Services at Evoqua Water Technologies as she shares her experience on how to drive real change in Procure-toPay departments.
CPD Provider
sharedserviceslink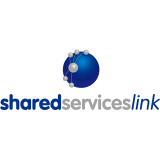 sharedserviceslink
Finance shared services can be a challenging landscape, which is why sharedserviceslink is here to guide you with information and support by connecting you to professionals within the industry. We are a company focused on improving the performance of shared services organizations. We offer our shared services customers (the world's largest 10,000 companies) value through content, connections, training, benchmarking, and recruitment services.
sharedserviceslink
Robotic Process Automation and Artificial Intelligence have promised great things for finance; but a...
sharedserviceslink
Many financial teams today suffer from a lack of visibility and control and operational inefficiency...