About the event
On the morning of December 9; The Times and Sunday Times Tech Summit will bring together CIOs; CTOs and senior innovation executives –the strategic business leaders from across the UK; setting the pace and direction of their companies for an agenda-setting summit. The morning combines short keynotes; interviews and panel debates lead by our business and technology journalists; plus the chance to connect with your peers. Our core topics include: The skills shortage and the role of tech in the UK's economic recovery; Cyber security in a hybrid world; Data protection reform and the evolution of data harvesting; Competitive collaboration to boost profits.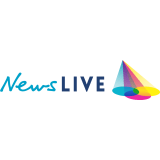 News Live
At News Live, we run an exciting roster of over 200 events each year; from outdoor music festivals to well-being events, c-suite tech summits to masterclass courses in novel writing. Our events and courses are designed, planned and implemented by an expert-led team of event specialists and knowledge partners.
News Live
The theme will be around "Levelling Up" and will follow a similar format to the previous virtual eve...