About the event
The changes happening in indirect tax are happening at an unprecedented pace. Leading companies are putting indirect tax front and centre in their company's finance transformation agenda. But not all tax professionals have a 'seat at the table' yet. In this webinar our panel will discuss: Top tips and talking points to get your organisation to prioritise tax transformation. Whether your ERP is enough for the increasing complexities in indirect tax. How you can create a global framework to standardise processes. How tax teams can ensure they are getting the right data. The evolving relationship between IT and tax departments.
CPD Provider
sharedserviceslink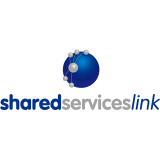 sharedserviceslink
Finance shared services can be a challenging landscape, which is why sharedserviceslink is here to guide you with information and support by connecting you to professionals within the industry. We are a company focused on improving the performance of shared services organizations. We offer our shared services customers (the world's largest 10,000 companies) value through content, connections, training, benchmarking, and recruitment services.
sharedserviceslink
During the pandemic 75% of companies took immediate steps to improve working capital*. Extending DPO...
sharedserviceslink
In this webinar; discover how to leverage AI-driven automation to deliver end-to-end efficiency thro...