About the event
In this webinar; discover how to leverage AI-driven automation to deliver end-to-end efficiency throughout the cash conversion cycle. Learn how to: Accelerate your cash conversion cycle. Improve relationships with customers and suppliers. Realize the potential from automating core business processes. Identify business processes that are suffering from time consuming manual tasks; understand the effects on the business and discover solutions that can help. Increase productivity; while improving employee experience. Review the benefits of different types of automation in P2P and O2C processes.
CPD Provider
sharedserviceslink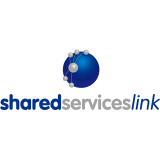 sharedserviceslink
Finance shared services can be a challenging landscape, which is why sharedserviceslink is here to guide you with information and support by connecting you to professionals within the industry. We are a company focused on improving the performance of shared services organizations. We offer our shared services customers (the world's largest 10,000 companies) value through content, connections, training, benchmarking, and recruitment services.
sharedserviceslink
During the pandemic 75% of companies took immediate steps to improve working capital*. Extending DPO...
sharedserviceslink
The changes happening in indirect tax are happening at an unprecedented pace. Leading companies are...