About the event
During the pandemic 75% of companies took immediate steps to improve working capital*. Extending DPO seemed unethical at a time when suppliers were often desperate for cash; so companies doubled down on compressing Days Sales Outstanding. This webinar will examine 5 Lessons learnt from the pandemic; and how we can keep them in play long term. Our panellists will discuss: 2022 and beyond – the process and technology check list for your Collections organization. How the role of Credit Collectors has changed; and where the responsibilities go from here. Critical success factors to securing ROI and happy customers through your Collections automation programme.
CPD Provider
sharedserviceslink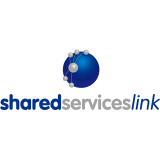 sharedserviceslink
Finance shared services can be a challenging landscape, which is why sharedserviceslink is here to guide you with information and support by connecting you to professionals within the industry. We are a company focused on improving the performance of shared services organizations. We offer our shared services customers (the world's largest 10,000 companies) value through content, connections, training, benchmarking, and recruitment services.
sharedserviceslink
Our latest survey found that over half of companies want to spend less time on intercompany as well...
sharedserviceslink
Order to Cash is challenging. Standardization across the business has its issues. Forcing End to End...