About the event
The 11th HPAPI Summit is largest and longest running conference dedicated to the safe & quality development & manufacturing of highly potent API's and hazardous new modalities. The meeting marries next generation manufacturing technologies with world leading EHS & Occupational Toxicology best practices for colleague; patient and environmental safety and upmost product quality. Bullet proof your containment strategy for high potent compounds focussing on OEB 3+. Provide answers for data-poor molecules classification and engineering controls. Evaluate the latest technologies; single-use solutions and outsourcing options to drive capacity and mitigate risks. Ensure best-in-class cleaning validation to adhere to cGMP standards.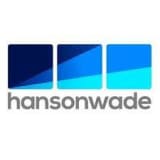 Hanson Wade
Hanson Wade specialises in bringing people together through outstanding business conferences and year round community contact. We accelerate growth across industry and across the globe. We do this by finding the right people, the right issues, and the right answers to deliver commercial results fast and with less risk. Our team is headquartered in London and works worldwide. Events are held in major global cities across North America, Europe, Africa, the Middle East and South America.
Hanson Wade
An industry-dedicated event focused on developing a fit-for-purpose potency assay that meets complex...