About the event
Looking beyond the economic and social upheavals of the last two years; financial service firms and their regulators continue to face major challenges. From the increased focus on financial crime oversight to the growing complexity brought about by technology innovation and the introduction of new vulnerabilities brought into the system through third party relationships with vendors; the horizons of risk and the perimeters of regulation continue to expand.
CPD Provider
Progressive Media International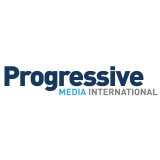 Progressive Media International
Progressive Media International educates, informs and influences businesses and communities across the globe helping them to become leaders in their industries. It is the leading provider of innovative media solutions in its sectors. Progressive Media International connects a global network of business leaders, influencers and opinion formers. Its brands provide a broad range of event services from private dinner debates to UHNW parties, sold out panel presentations to high-level business discussions. With over 159 annual events, attracting over 7,500 people per year.
Progressive Media International
Now in its 5th year; we are excited to reveal a new branding for our annual renowned Fintech Focus c...
Progressive Media International
LEAF 2022: taking place at the Park Plaza Amsterdam Airport: will focus on forward-thinking strategi...