About the event
The Future of Media Technology conference aims to give media industry decision-makers a one-day masterclass on the strategies; solutions and ideas they need to thrive in the digital era. It brings together senior decision makers from technology providers; publishers; media and news groups as well as broadcasters to share best practice and success stories. The conference comprises a series of roundtables; panel presentations and key-note speeches from the some of the leading figures in digital media worldwide The day includes a networking lunch; evening drinks and entrance to the new Future of Media Awards after the conference.
CPD Provider
New Statesman Media Group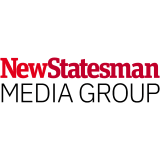 New Statesman Media Group
We are New Statesman Media Group. We tell stories about how the world is changing for the people delivering that change. We care about the big themes, not the small events. We cover these urgent themes with balance, patience and with our proprietary datasets. The New Statesman, our founding title, is the leading progressive political and cultural magazine in the United Kingdom. Established as a weekly review of politics and literature in 1913, the New Statesman is celebrated for its progressive and liberal politics, its intelligence, its range of opinions and the quality of its writing and analysis.
New Statesman Media Group
An exclusive one-day event bringing together leading re/insurers and policymakers tasked with naviga...
New Statesman Media Group
With our Future of Healthcare Conference; The New Statesman and its Spotlight supplement will conven...