About the event
The Global Flow Measurement Workshop has been running for 40 years in Scotland and Norway and is the number one technical conference for flow measurement professionals worldwide. Featuring technical papers presented by stakeholders across the energy industry; the Workshop is an opportunity for delegates to discuss real-world measurement and metering challenges as well as the latest technological innovations in the industry.
CPD Provider
TUV SUD National Engineering Laboratory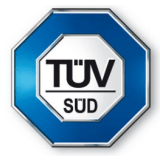 TUV SUD National Engineering Laboratory
TUV SUD is a trusted partner of choice for safety, security and sustainability solutions. We specialise in testing, certification, auditing and advisory services. Since 1866, we have remained committed to our purpose of enabling progress by protecting people, the environment and assets from technology related risks. Through more than 25,000 employees across over 1,000 locations, we add value to customers and partners by enabling market access and managing risks.