About the event
The Times & The Sunday Times Life Lessons Festival is returning to London from the 9 to 11 September 2022; bringing together experts and thought leaders. Together; they will explore stories; ideas; and attitudes; to inform and guide how to live a life without limits.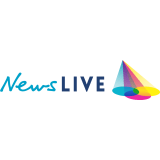 News Live
At News Live, we run an exciting roster of over 200 events each year; from outdoor music festivals to well-being events, c-suite tech summits to masterclass courses in novel writing. Our events and courses are designed, planned and implemented by an expert-led team of event specialists and knowledge partners.
News Live
The Times and The Sunday Times are delighted to be launching our first environment summit which cons...
News Live
Even with unprecedented challenges over the years; the retail industry has proven to be resilient. O...